Uniform
School Uniform
The school's identifying colour is red. We encourage all the children to wear clothes in the school colours of red and white. We also encourage children to wear simple, easy to get in and out of clothes.
Red Sweatshirts/cardigan with school badge printed on them are available from the main office at the school.
Our school uniform:
Navy skirt/pinafore
Navy trousers
Simple red/white knee length dress
White socks or tights - NO LEGGINGS
Summer shorts
White/ grey socks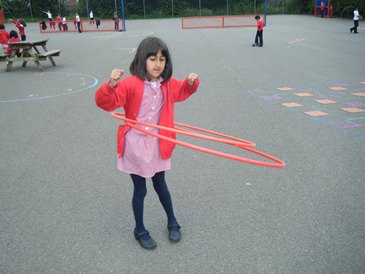 PE Kits
All children should come to school in their PE kit on the day they have PE.
PE kits are:
Red t-shirt
Red shorts
Red jogging bottoms or tracksuit
Red jumper
Trainers
As health and safety is very important when taking part in physical activities; watches or jewellery should either be removed or covered with a sweatband or micro-pore tape, which is the pupils responsibility to remember to bring in with them. Long hair must be tied back.
All uniform can be ordered online via the School Gateway. Some non logo items can also be purchased in the local supermarket stores. Please see Useful Forms section for what is available to purchase through the school.