Governors
Launde Governing Body
At Launde, we are extremely lucky to have a hard working and dedicated group of governors. They provide a wealth of knowledge that are used to guide and improve our school.
Let us introduce ourselves:
Inderjit Sandhu, OBE - CEO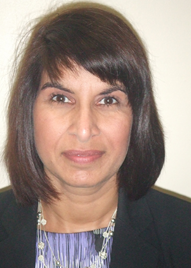 I have been in education since 1986 and have worked in a variety of schools since that time. I have taught across the primary age range from Foundation to Year 6, during which time I held various leadership roles within each school. I have been a Headteacher since 1997, first as Acting Headteacher and subsequently as Headteacher in two different schools.
I became a National Leader in Education in 2008 and as a result have considerable experience in supporting other schools to ensure pupils gain the best from primary education. I completed my teaching fellowship in 2012 which enable me to appreciate education on all levels i.e. local, national and international basis.
I passionately believe that we must ensure all children receive the best education that we can provide. In order to do this we must work collaboratively both within and beyond our schools, I believe that within my role as NLE, Executive Headteacher of the Scholars Academy Trust and as the lead of the Oadby Learning Partnership teaching school I am able to facilitate such learning.
Kathryn Priddey – Headteacher

Responsibility -Head
I have been a teacher and subsequently a Deputy Headteacher since qualifying in 1996 in Chester. I was appointed to work as a Deputy Headteacher here at Launde from April 2015 and am now Head Of School, and enjoying being part of a thriving team here. I am determined to make a difference to the lives and education of the children in our care. My mantre is 'every second counts'.
I have two children of my own who make me very proud every day. I love spending time with them cycling, playing games, reading and encouraging them to do their very best.
Mark Woodhead – Staff Governor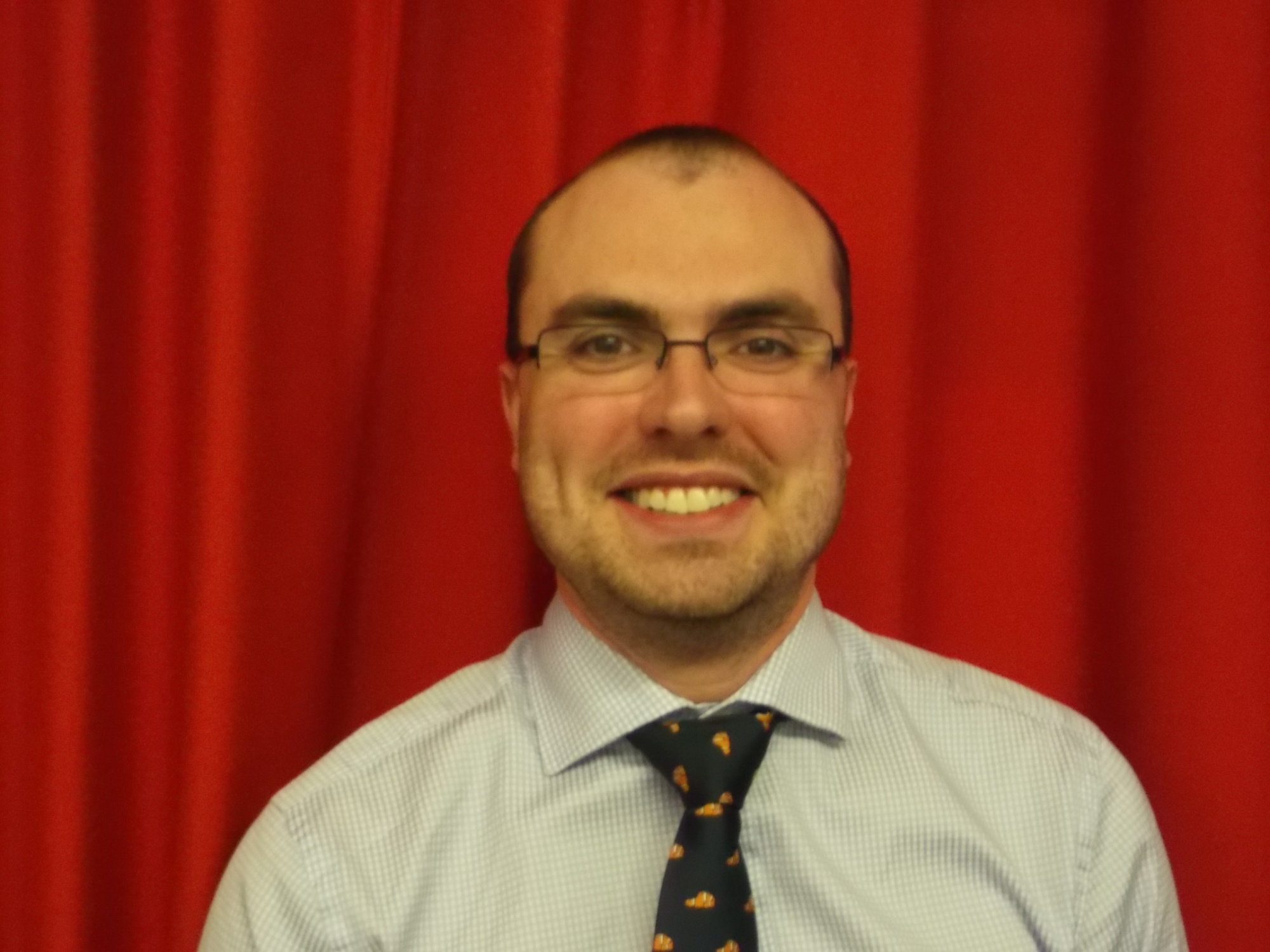 In post from: 11/1/2022
Term of office: 11/1/2022 - 11/1/2026
I have been a member of the teaching team here at Launde Primary School since I qualified in 2014 in Lancaster. I am currently teaching in year 6 and I also have the responsibility of being the Key Stage Two Literacy Lead. I am very proud of my role as a teacher where I am directly involved in a child's education and development.
I am also a parent to two children and as family we love spending time together doing activities such as: playing games; reading and writing; and painting and colouring (as well as watching Frozen on repeat)!
Darren Wragg – Staff Governor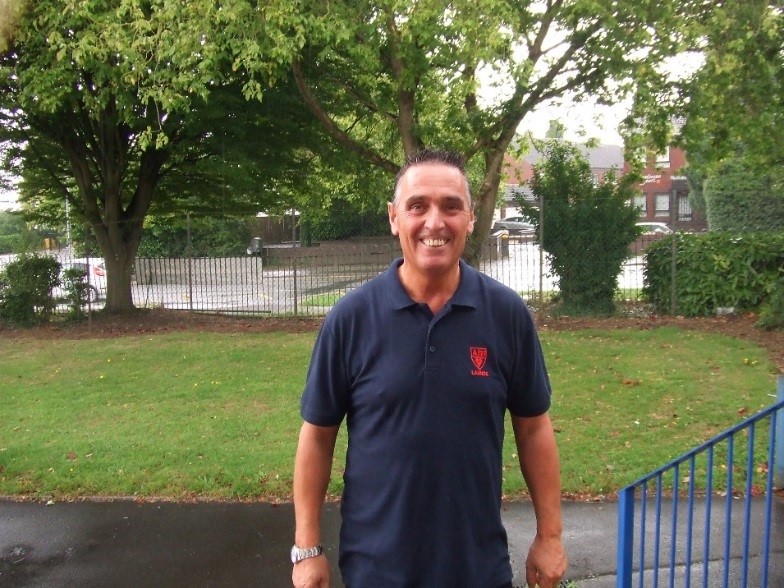 Responsibility: Health and Safety
In post from: 16/06/2019
Term of office: 16/06/2019 - 15/06/2023
I was appointed Staff Governor in May 2015. I am currently working at the school as one of the Premises Managers. I have been employed in this role since December 2013. I enjoy my job of maintaining a safe environment for the children to learn and grow at our school.
I am married to Lynn and we have two grown up children. We also have a dog called Alfie who I enjoy walking every day. I am an avid supporter of Leicester City football Club and I go to their matches regularly.
Malvinder Plaha - Chair of Governors, Trust Appointed Governor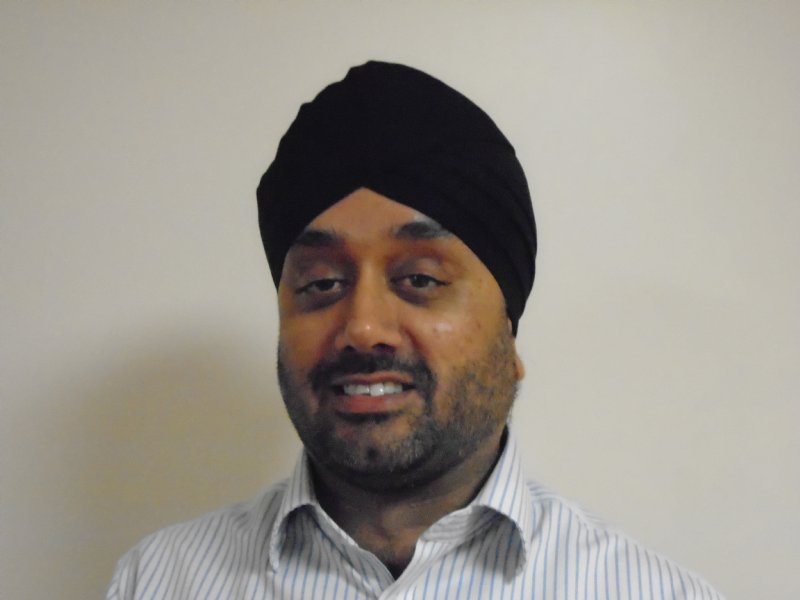 Responsibility: Chair of Governors
In post from: 25/9/2018
Term of office: 28/09/2021 - 27/09/2025
My daughter is currently at Launde.
I am currently working as a Principal Asset Management Consultant with a world leading engineering consultancy. I have both graduate and post graduate degrees in engineering and am Chartered member of Institute of Water and Environmental Engineering. In my job I advise major infrastructure owners and government bodies on investment strategy and policy. I also help build asset management capability and improve performance at our clients, enabling them to make better investment decisions and achieve their objectives. Another key element of my work is conducting technical assurance or audits for regulatory returns at several large companies.
I am looking forward to this new role and am committed to using my skills for the benefit of the school.
Sylvie Lopez-Correia - Parent Governor

Responsibility: Curriculum - English
In post from: 15/6/2021
Term of office: 15/6/2021 - 15/6/2025
'I bring an honest and hard-working approach to my work. It is the same attitude I would bring to this important role. I would look to work with parents, teachers, the Head and other Governors to help drive the continued improvement needed to provide our children with the best chance of success.
I believe my experience of 15 years teaching in a comprehensive all-girls city school, combined with my most recent teaching role at a local mixed secondary school would help me contribute positively to the governing body at Launde. My daughter is now at Beauchamp in Year 8, having benefitted from an excellent education at Launde Primary. My son is currently in Year 5. I have an obvious interest in maintaining high educational standards at Launde both now and in the future. It has been, and continues to be an excellent school for both my children. I have the interests of Launde very much at heart and would like to be involved in the challenges and opportunities that lie ahead, in whatever ways are helpful to the school community.
Visveswaran Mallayan - Parent Governor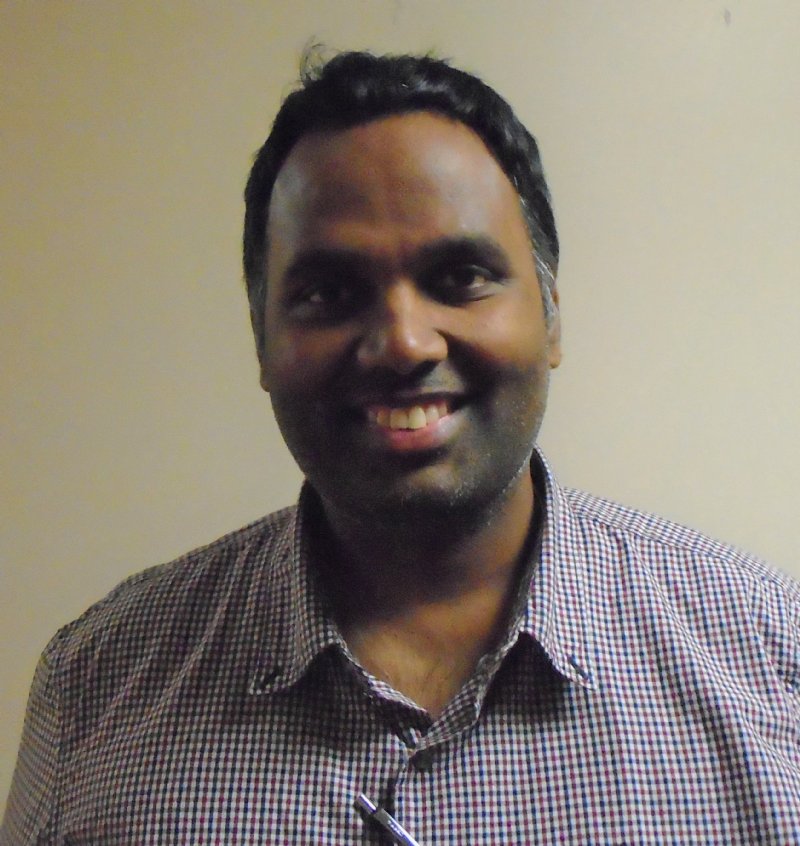 Responsibility: Vice Chair and Finance link Governor
In post from: 12/03/2019
Term of office: 12/03/2019 - 11/03/2023
I am a parent of a Year 3 pupil at Launde Primary School. I work for University Hospitals of Leicester NHS Trust as a Research and Innovation Business Intelligence Manager and previously I was working for Leicester City Council. Having worked in the City Council and NHS for nearly 10 years, I have gained a wealth of experience in the public sector. I would like to use my skills to help Launde Primary School to continue to build on its success as the school of choice for children and teachers – attracting top talent to work at the school, bringing ever-evolving ideas on how to educate our children to prepare them for life after Launde Primary.
I would like our children to have fun while they learn, to enjoy being at school, to make friends and have the opportunities to try a whole breadth of activities they would not normally have access to as well as ensuring the school is providing a safe, nurturing environment for all pupils.
Nafeesa Katib - Trust Appointed Governor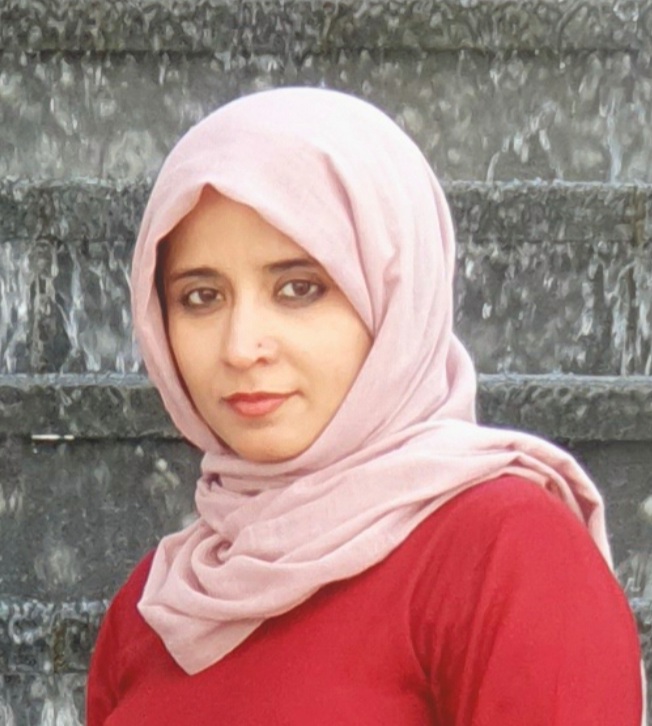 Responsibility: Safeguarding Governor
In post from: 05/02/2021
Term of office: 2/2/2021 - 2/2/2025
My name is Nafeesa Katib and I have been living in Oadby for over 10 years with my husband and two children. I am originally from Pakistan and moved to UK (London ) in 1993. I am a foster carer also with working in education too. Prior to educational background which I started in 2005 I was a mortgage advisor for Natwest and Halifax also worked as a credit controller and decided to change my career after having our first child.
I am also part of ladies' board committee in Oadby Wigston Muslim Association (Oadby Mosque) which gives me the opportunity to work with the local community to create positive relationships, raising money for various causes (Wishes for Kids, Rainbows, Red Cross etc), work on our local issues also find ways to resolve them as a joint effort. I also take part in partnership with Interfaith community, local churches and Jewish community.
I'm excited to be part of the board to help and support everyone.
Nafeesa
Mumtaz Kynaston-Pearson - Parent Governor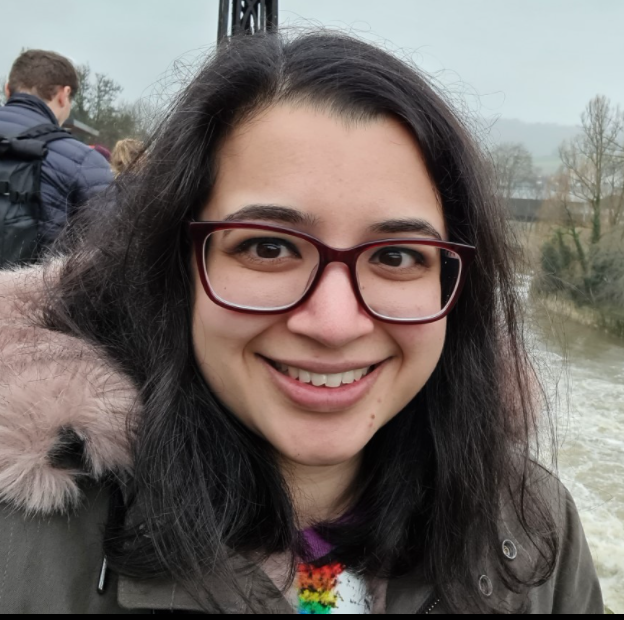 Responsibility: SEN and Well-Being
In post from: 05/02/2021
Term of office: 02/02/2021 - 01/02/2025
Hi! My name is Mumtaz Kynaston-Pearson and I am a mum to one, hopefully two (in September), students at Launde Primary School. I am also a qualified solicitor who has worked both in private practice and in industry. I currently work as legal counsel for a FTSE 250 company. As such, as well as having a firm grasp of the law, I have a good understanding of how successful organisations work and I want to bring this success to Launde. On a personal level, I enjoy contributing to developing individuals as well as supporting the learning environment for students. As a Parent Governor I intend to offer commitment, enthusiasm and determination to make a difference: striving for academic excellence and to be a link for communication between governors and parents.
Sumeya Vankalwala - Parent Governor
Responsibility: Curriculum - Creative
In post from: 02/11/2021
Term of office: 14/10/2021 - 13/10/2025
My name is Sumeya Vankalwala, I am mother to two daughters. My eldest daughter is in Bramblewood and my youngest is two years old. I have enjoyed a successful ten-year career in the education sector working as a secondary school English teacher. Currently, I have taken the decision to have a break from my teaching profession to concentrate on my young family; and hopefully be able to spend time contributing to the wider society.
I have a strong belief in giving child the maximum number of opportunities to discover their full potential through education in the classroom and extra curriculum activities. I have taught English language and literature at Key Stage Three and Key Stage Four including GCSEs. I have put together schemes of work for language and literature at Key Stage Three and Four. I have taught students from different ethnic backgrounds and mixed ability classes. I was also privileged to teach a year 11 speech and language class.
In order to achieve excellent results, I had a clear understanding of the needs of all learners and adapted planning and delivery of lessons to make them more accessible through differentiation. With my extensive knowledge and experience within the education system, I will be able to bring my expertise to the governing body to ensure high standards of achievement for all learners within the school to provide a broad and balanced curriculum.
Monitoring school performance is exceptionally important in schools, therefore through my own experience of carefully tracking pupil progress to show progression and development will facilitate me to ask the right questions at governing board meetings. It is vital to ensure clarity of vision, ethos and strategic direction of the school, so we are all working towards a common goal. I have a broad understanding of challenges facing the education sector; and how organisations are structured and work together to be successful.
I am proud to be part of the governing body at Launde Primary School.
Ahmed Khan - Parent Governor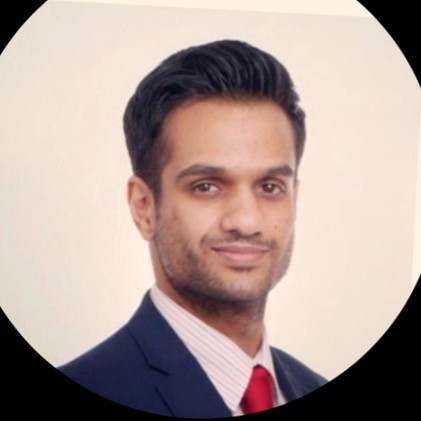 Responsibility: Curriculum - Humanities
In post from: 02/11/2021
Term of office: 14/10/2021 - 13/10/2025
I am honoured to serve Launde Primary School as a governor. I take a keen interest in the education system and have had the privilege of providing legal advice to many of the country's top education institutions. I am currently Ofsted's litigation lawyer and I hope that this experience will allow me to bring something unique to the governing body. I look forward to working with everyone and please do not hesitate to approach me if I can assist you with anything.
How to contact us:
The Chair and Clerk of Governors can be contacted via the school office during school hours.