Our Curriculum
Launde Primary School Curriculum
Please use the links to the left to see each individual subject progression of skills.
Below you will also be able to read our statement about how we promote British values in our school and how we teach phonics.
Our Launde Curriculum intent
At Launde, we want our pupils to be empowered to make a difference in the world and to have the confidence to be who they want to be. We know that every child is unique and we value them as individuals. We understand that we are the profession that teaches all professions and the responsibility that comes with this, supporting our pupils to develop the skills in order to look after the world in years to come and to stand up and have a voice so they can make a difference.
Our curriculum is personalised to the children at our school and our local context. It is based on the national curriculum but goes beyond this to ensure the children have the experiences they require to support their next steps of education in Oadby, South Leicestershire. Our children come from an affluent area of Leicestershire with a breadth of ethnic backgrounds and our curriculum reflect this.
When our children begin their school time at Launde, they have:
a love of mark making and writing
limited English vocabulary as many come from families who are EAL
speak more than one language
have underdeveloped gross motor skills
are polite
are not used to turn taking and sharing
parents who understand the importance of education
family values are strong, often living in extended family homes
limited resilience, often relying on the adults in their life to do things for them
religion is an important part of their lives
keen to do their very best
Our curriculum is designed to address the needs of our children. Our school motto 'Nurturing happy, resilient and unique individuals' is developed from the aspirations we have for our children, recognising values that we want to nurture during their time at Launde and the commitment we are making to encourage them to be the best citizens that they can be in the future.
We have developed three aims which underpin our vision and are embedded in our curriculum approach:
Have the confidence to speak in front of others
Respect family and understand the responsibilities of this
Have high aspirations and a 'can do' attitude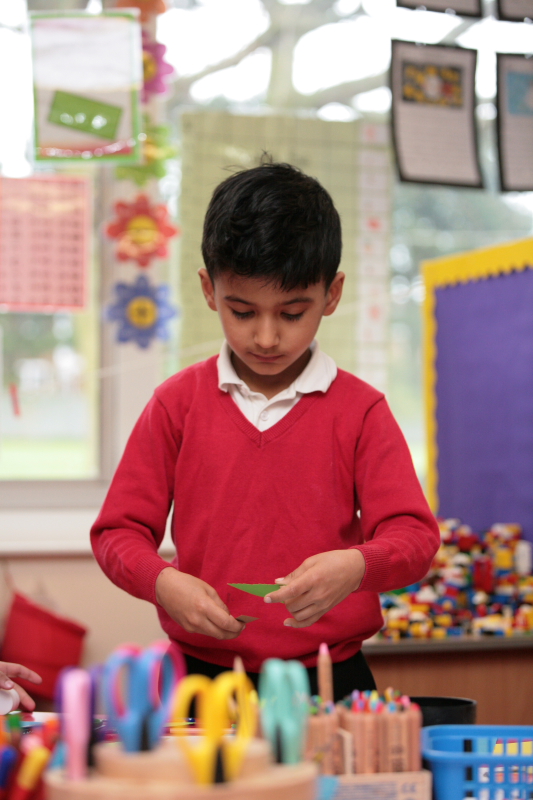 Curriculum Implementation
Our highly ambitious curriculum has been carefully planned to meet the needs of our children. It has been carefully planned by staff to ensure there is a progression of disciplinary skills mapped our for each subject as well as a curriculum overview which details the substantive knowledge that we want children to know for each curriculum area. This is then developed into a sequence of lessons detailed in medium term plans. We believe that children learn best when they are engaged in the subject, learn through small steps and are given the opportunity to access information in different ways. We choose our content carefully to ensure we teach content in depth.
Our three main aims are developed in the following ways:
Having the confidence to speak in front of others
Assemblies delivered by the children, class and whole year group, Christmas
Class presentations on themes such as countries, World Week
Sharing ideas, understanding in all lessons
Debating incorporated into lessons
School Council, Road Safety Officers deliver assemblies
Respecting family and understand the responsibilities of this
Launde family theme through assemblies
Behaviour strategy is based on respect and family
Coaching of children who 'fall out' in regard to being future citizens
Staff model this and are a team
Family ethos in school vision statement
Having high aspirations and a 'can do' attitude
High expectations of presentation of all work
Standards taught through achievement assembly each week
Awareness of different job opportunities through lessons and specific events
PSHE teaching
Curriculum teaching, often in context of skills needs for professions
School visits - 1 a term to widen variety of places children attend.
School environment celebrates children's work
The curriculum is adapted for some children as appropriate and in line with the latest SEND Code of Practice guidance, the equality act and the statutory RSE curriculum.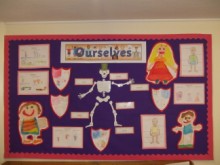 Curriculum design Year groups make choices about topic or theme to teach based on the cohort requirements. We work closely with the local secondary schools to ensure our curriculum complements their study areas and prepares our children for a successful transition. The year group has the freedom to alter what they teach within the remits of the disciplinary skills and knowledge content that the children need to acquire. This is monitored by subject leads and senior leaders to ensure it is ambitious, up-to-date and meets the needs identified by senior leaders and the year group class teachers in progress meetings held termly.
This is communicated with parents at a 'Welcome meeting' held by each year group team in July, and followed up at the beginning of each term with a curriculum newsletter.
The year group plan a weekly timetable to plot each of the subjects. Maths and English are taught daily. The other subjects are taught regularly to ensure that the children are able to embed knowledge learnt in small steps. Curriculum weeks are built into each term to help the children learn in a collaborative way such as World Week, STEM week, Children s mental health week. The children are excited about these weeks and create memorable collaborative pieces of work.
Reading Reading is a priority from the time the children begin school with us as we know this opens up knowledge and information in all other subject areas. There is a clearly planned curriculum for the teaching of reading in our school that is carefully thought out. We deliver phonics daily through our own scheme developed from letters and sounds. This ensures our children learn phonics securely which helps with their reading from an early age. We encourage a love of reading throughout the school in different ways such as giving children the opportunity to take books home to parents, reading corners, reading buddies, online reading programmes, First Chapter Friday and class daily reading time that takes place consistently in every class. Reading of real books is encouraged through guided reading sessions, our library and book fairs and through assemblies. We encourage the love of reading through parents workshops, book prizes, visiting authors, keeping books up-to-date, and after school reading clubs for our shy readers in Year 1.
Understanding the world around us We recognise that Leicester is a city steeped in rich history and a sense of multicultural pride. At Launde, we recognise that our children are often taken aboard for their holidays and therefore are not fully exposed to our local heritage so our curriculum has been designed to give our children the cultural capital through educational visits, workshops, visitors and the handling of real artefacts. We understand the importance of celebrating the different thoughts and beliefs of those around us so ensure our curriculum builds upon a sense of community, tolerance and respect as shown through British values. We encourage our children to be the best citizens they can be both of Launde, and of their community in the future. Our children aspire to do important jobs such as leading companies so we build in opportunities through our curriculum for children to develop their character skills such as humility, compassion, perseverance and collaboration.
Experiences and school visits Each year group has a programme of experience days and school trips planned for the school year. These are always linked to a subject area or theme that they are working on and are designed to add a different dimension to the learning in the classroom.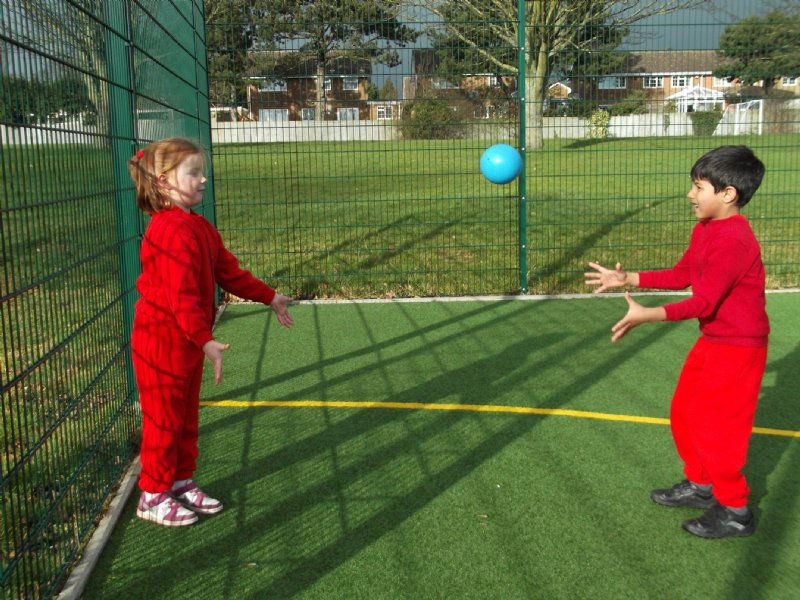 Delivery skills are developed within each of our teachers to ensure teaching is effective. As a staff we have developed the 12 Launde lesson implementation strands:
Retrieval and retention – A starter that recaps on prior learning, reviews, consolidates knowledge or a hook into learning
Planning - Structured lessons, small steps of learning, purpose, context and cultural capital Lessons are pitched correctly. Purpose and how it fits into the bigger picture to be shared with the children
Positive Learning Environment - Displays, teacher attitude, character traits prominent, calm, purposeful, positive
Literacy skills -Planned and taught through all lessons and subjects – oracy, reading, writing skills, vocabulary
Questioning - Involves all children, children are questioning too, probing questioning to aid critical thinking
Metacognition -Processes to help children understand where they are and what their next steps are, modelling thinking, working towards independence of learning – 'Learning to Learn'
Flexibility -Adapting teaching within a lesson, assessment for learning used to identify children's achievements, rapid response to misconceptions, groupings and interventions flexible and focussed
Subject Knowledge -Scaffolding of learning and progression, vocabulary is shared and explained
Modelling -Model learning, model behaviours, model talk, model using resources, small steps, clear about what success looks like, Scaffolding used to help learners achieve deeper understanding before independence
Resilience-Teaching how to be resilient, modelling what resilient looks like for you, encouraging learning from mistakes, praise for effort not just outcome
High expectations and challenge -Behaviour, presentation, work, participation, ambitious expectations, positive and encouraging
Feedback and Review -Next steps both verbal and written, child engaged in process of their own learning, clear, manageable, specific and targeted, time given to act upon your next steps given
Impact
At the end of their time at Launde, our pupils will:
Be ready for the next stage of their education. This means they will have developed learning behaviours that prepare them for life at secondary school as well as having acquired the knowledge they need for their next steps.

Have recognised and developed their individual skills and talents.

Have fond memories of the primary experience at Launde

Have developed their character including their resilience, confidence and independence, and this will help them keep physically and mentally healthy.

Have a sound knowledge of the heritage and context of their local community.

Have the knowledge and skills to be responsible, respectful, active citizens who contribute positively to society, developing their understanding of fundamental human values, their understanding and appreciation of diversity, celebrating what we have in common and promoting respect for all.

Will have a 'can do' attitude!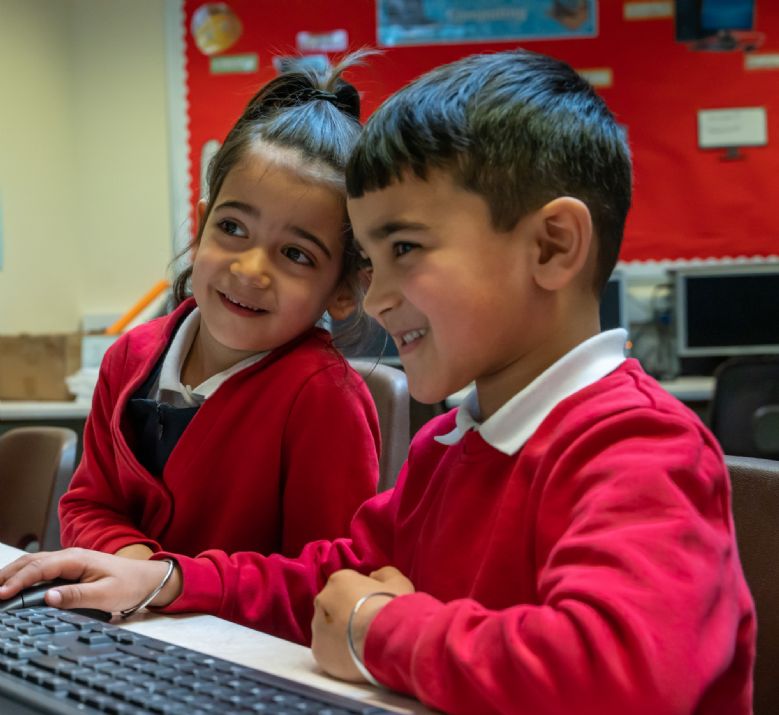 Subject Leadership
The following members of staff have specific responsibilities for the curriculum:
Overall Curriculum lead: Mrs Meer, Deputy Head
Curriculum Lead for KS2: Mrs Johnston, Assistant Head in KS2
Curriculum Lead for KS1: Miss Barratt, Assistant Head in EYFS and KS1
Creative Lead: Mrs Nerney
Science Lead: Miss Pearson
PE Lead: Mr Mukadam
IT Lead: Mrs Meer
Humanities Lead: Miss Dale
Maths Leads: Mr Frost, Miss Moore
English Leads: Mr Woodhead, Miss Smith
PSHE/RSE Lead: Mrs Meer