Road Safety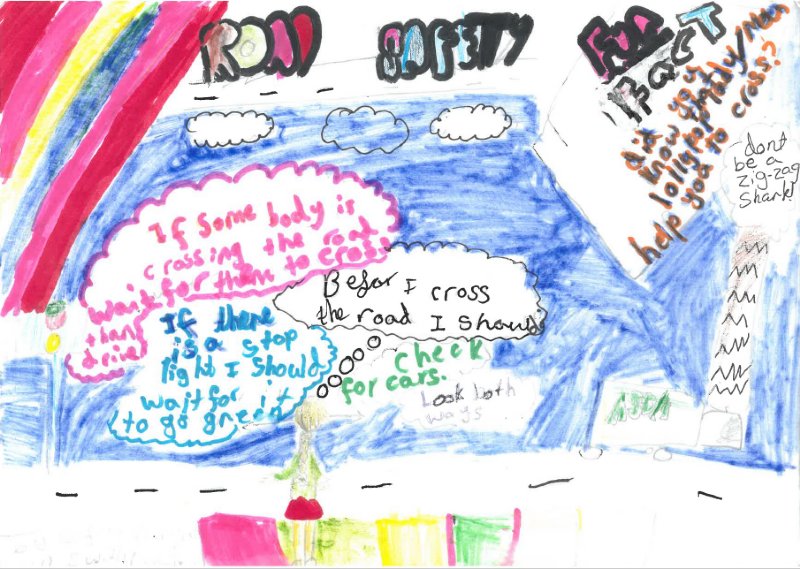 Road Safety Role and Responsibilities
To recognise and learn about the importance of road safety
To work as a team in finding ideas to educate children about road safety
We plan and organise exciting activities and competitions for all children to take part in
To listen to each other and be part of a team
September 2022
This was our first meeting of the year. Today we introduced ourselves and discussed what we thought their role might be. They decided on some relevant topics that they wanted to focus on through the Autumn term. This included keeping safe as the darker nights draw in by wearing bright clothes, reflectors and always being with an adult, Encouraging more children to walk so that the congestion outside school reduces and re-teaching all children on the safe way to cross a road. They decided that they wanted to put together an information presentation that they will deliver to the whole school, 1 year group at a time, and they also decided on a competition that they will launch at the same time.
Resources and Games to explore at home
Click on the following links to take part in some games to help remind you how to keep safe.
http://think.direct.gov.uk/education/early-years-and-primary/
https://www.nidirect.gov.uk/articles/road-safety-children-under-seven
https://www.topmarks.co.uk/Search.aspx?q=road+safety
https://www.familylearning.org.uk/road_safety_games.html
http://www.junior-rso.org.uk/information-for-jrsos/fun-zone/