PSHE including RSE Curriculum
Intent
At Launde Primary School we recognise that PSHE is a crucial part of a child's education and that it supports many of the principles of safeguarding, SMRC and British Values. We intend to deliver a PSHE curriculum that not only tackles a range of themes and issues, many that are relevant to the context of our school, but also equips our children with essential knowledge, skills and understanding to lead confident, healthy, and responsible lives as individuals and members of an ever growing, diverse society.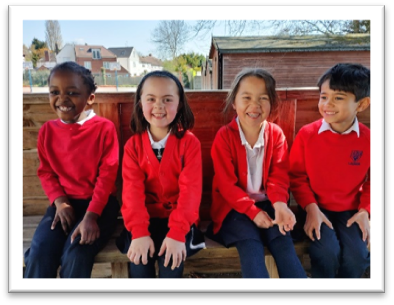 We want our children to have high aspirations, a belief in themselves and realise that anything is possible if they put their mind to it. In a world that is ever-changing it is also important that children here at Launde Primary are aware of different factors which will affect their world and that they learn how to deal with these, in an age appropriate manner, to help them sustain a good mental health and well-being.
Our PSHE curriculum is based on the Cambridgeshire PSHE scheme that works in line with National Curriculum expectations. The long term plan develops learning progressively and results in the acquisition of knowledge and skills which will enable children to access the wider curriculum and prepare them to be a global citizen now and in their future roles. Our PSHE curriculum also promotes the spiritual, moral, cultural and physical development of pupils and their knowledge of British Values. In EYFS, the objectives taught are the Personal, Social and Emotional Development statements from 'Development Matters' combined with the themes from the Cambridgeshire PSHE scheme of work. These are then built upon through the following years. Our curriculum plan recognises our responsibility to address local contextual issues identified in Fingertips NHS data the two most signifiant being obesity and oral hygiene and children spend longer learning about these two areas as a consequence.
Implementation
Pupil are taught PSHE on a weekly basis.
Early Years – In the Foundation Stage, the PSHE curriculum is taught as an integral part of topic work and is embedded throughout the curriculum and the school day.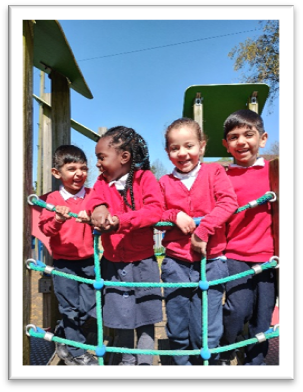 KS1 and KS2 – There are parts of our PSHE curriculum that is taught weekly across Key Stage 1 and Key Stage 2 as part of PPA sessions, whilst some more sensitive or personal issues are taught by the class teachers. There is a strong emphasis on emotional literacy, building resilience and nurturing our mental and physical health.
The weekly themes are consistent across each year group each week and there is a clear progression of skills and knowledge within each of these.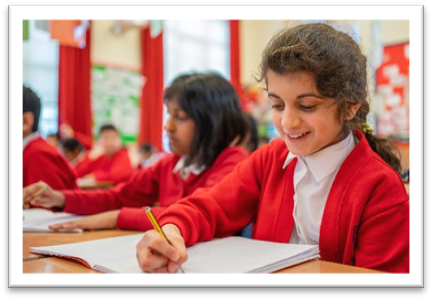 The key areas covered across the year are:
Being Physically and Mentally Healthy
Bullying
Diversity & Communities
Family and Friends
Caring Relationships
Contributing to Society
Managing Change
Economic Wellbeing
Staying Safe
Sex and Relationships
The curriculum is delivered through a range of carefully planned and structured lessons, assemblies, discussions and debates, which encourage active participation, questioning, and reflection. However, there are always occasions where teachers may feel it necessary to teach PSHE as a result of an issue arisen within their own class.
Impact
By the time our children leave our school they will:
be able to approach a range of real-life situations and apply their skills and attributes to help navigate themselves through modern life.

be on their way to becoming healthy, open minded, respectful, socially and morally responsible, active members of society.

appreciate difference and diversity.

recognise and apply the British Values of Democracy, Tolerance, Mutual respect, Rule of law and Liberty.

be able to understand and manage their emotions.

be able to look after their mental health and well-being.

be able to develop positive, healthy relationship with their peers both now and in the future.

understand the physical aspects involved in RSE at an age appropriate level.

have respect for themselves and others.

have a positive self-esteem and believe in themselves.