Geography Curriculum
In our Geography lessons, we teach the children about different places, focusing on both the human and physical features of different regions. In Foundation and Key Stage 1, we begin with local geography and our surrounding areas. As the children move to Key Stage 2, they learn about regions beyond the UK to Europe, North and South America, contrasting the different features with their own homes. Across the school, the children will develop their geographical skills including map work, observation, atlases, globes and field work. We aim to encourage the children's excitement at the world around them, developing an understanding of the world and our responsibilities to preserve it.
"Geography is a subject which holds the key to our future" Michael Palin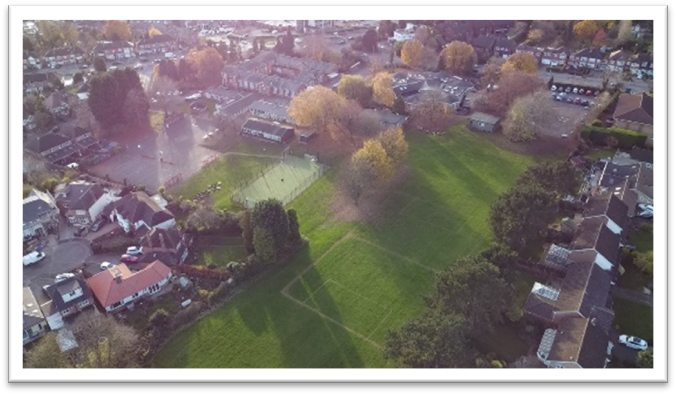 Intent
At Launde we want our geography curriculum to give the children a solid understanding of the world around them. We want our pupils to have a good knowledge of the place they live and the features around them starting with their own homes and village. Our curriculum is designed to show our children that the world around us effects our day to day lives.
From the very beginning of their time at Launde, children are encouraged to experience their immediate environment, walking around school and drawing their own versions of maps and plotting their routes to school. We base our curriculum on the national curriculum. From the very early stages of their learning, children are encouraged to compare and contrast their own village of Oadby with other areas, such as the seaside and look for similarities and differences. As they move to Key Stage 2, children begin to learn about places that are further from the UK, giving them a wider and wider sphere of knowledge and understanding linked to the national curriculum. From EYFS onwards, the geography curriculum is designed to develop the children's sense of responsibility. In the early years we begin simply, looking after our immediate environment and preventing litter. As their knowledge and understanding increases, we teach the children about climate change and the devastating impact this has on the natural world and the people living there. At Launde, we encourage children to be active and responsible. These values are underpinned by the geography curriculum and the impact of each person's actions.
Implementation
Each topic begins with a question that the children during their learning are challenged to answer. These questions enable able our pupils to be better prepared to understand and contribute the world they live in. Geography is not simply a study of maps, but about understanding different places and the way people live differently in their surroundings.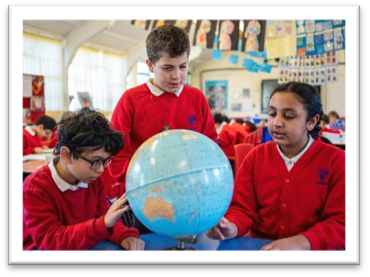 The children are taken from a very simple understanding of the immediate world around them, to learning about the UK, Europe and North and South America. As the places they learn about become more and more contrasting to the UK, children develop an understanding of a wider range of human and physical geographical features that they may not have had the first-hand experience. Our curriculum is planned carefully with key vocabulary in mind. The curriculum is designed to balance the introduction of new key terms with regular repetition and consolidation of previous words from earlier units. We are lucky at Launde to be part of a multi-cultural society, many children having relatives across the world. Throughout their time in school, the children are encouraged to talk, compare and question their family members to draw comparisons between different places and share what they have learnt in school. The curriculum allows children to learn about local geography and, as they move to Key Stage 2, places that are increasing further away and more contrasting in geographical features. Our lessons across the school demonstrate a balance of geographical knowledge and key skills. The children are excited by the engaging subject content, for example learning about the way of life in the Amazon and the impact of volcanoes. This interesting subject knowledge is then supported by embedding key geographical skills; map work and a study of the human and physical features of different places. The children's learning is further enhanced with exciting theme days and visits. World Week each year is a chance for children to immerse themselves in the physical and human features of a different country. They engage in a range of exciting activities such as food tasting and trying traditional dances from different places. Pupil interviews months later show that these interesting and fun activities have a real impact in supporting the children's long-term knowledge of their learning. In upper Key Stage 2, children take part in presentations about the human and physical features of different countries to their class. This has a very positive effect not only on their geographical understanding, but on their research and speaking and listening skills.
Retrieval of key knowledge is built into the curriculum.
As the children enter Key Stage 2, each year group takes an in depth look at a key issue effecting the planet such as deforestation and flooding. By learning about the stories and lives of real people, the children are able to deepen their understanding of the physical geography of different places and the impact of human behaviour. This further supports our whole schools' values of responsibility and respect for others.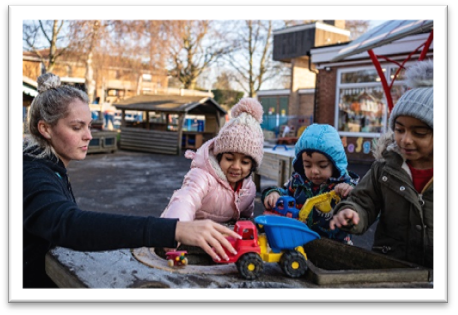 Impact
At the end of their time at Launde, pupils will:
Have a good understanding of their local environment
Extend this knowledge to places across the world, comparing and contrasting with Oadby and the UK
Have a good understanding of human and physical features and how these can change in different places
Understand that the physical features of a place have an impact on the way people live there, describing these differences with tolerance and respect
Have an increasing sense of responsibility towards their own environment and understand that their actions have consequences