English Curriculum
Intent
At Launde Primary School, English is the foundation of our curriculum. The development of reading, writing, speaking and listening skills is embedded within all of our lessons. Our English curriculum is specifically designed to inspire, promote good communication skills and ensure our children have the tools needed to become confident orators. Many of our children typically start school with low levels of oracy and, for this reason, the development of speaking and listening skills is of high importance at our school right from EYFS. Staff recognise the importance of developing children's confidence and competence in spoken language and listening skills. Children both learn to talk and learn through talk, with opportunities to participate in purposeful, exciting and varied speaking and listening activities involving discussion, drama, role play and debate.
Our English curriculum supports the development of strong reading and writing skills through a comprehensive and engaging curriculum. Our aim is to cultivate a lifelong love of reading, expand children's vocabulary, develop comprehension skills, and empower our children to become fluent, independent and critical readers. Reading and writing are intrinsically linked and our children have the opportunity to develop their fundamental writing skills by writing in a variety of genres and for different purposes. We aim to empower children to express their thoughts and ideas effectively, while fostering creativity and imagination.
Implementation
Speaking and Listening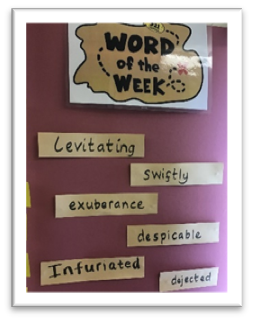 In all curriculum areas, opportunities are sought to develop speaking and listening skills. Staff recognise the importance of teaching children to articulate themselves clearly and confidently. For this reason, children at Launde both learn to talk and learn through talk. Our children regularly interact with their peers as part of lessons and teachers carefully plan opportunities for exploratory talk. Sentence stems are provided during discussions and talk-based activities to support articulation. Key vocabulary is displayed in classrooms for a range of curriculum areas and class teachers utilise these displays to raise the profile of vocabulary. Each year group has opportunities to perform on stage in front of an audience and presentational speaking skills are taught and developed as part of this. Opportunities to engage in presentational talk increase as the children progress through the year groups; children in Key Stage Two research, plan, deliver and evaluate a short presentation on a subject linked to a curriculum area. As a school, the profile of vocabulary is high and children are encouraged to define and use unfamiliar words. Vocabulary is carefully considered in curriculum planning and shared with parents through knowledge organisers and curriculum maps.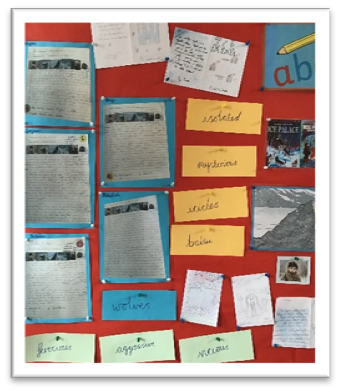 Phonics
Please see separate phonics statement document.
Reading
When a child starts their time at Launde, they will be immediately immersed in exciting, engaging stories based on their interests. Children in foundation stage have the opportunity to develop their reading skills in a variety of ways. These include daily whole class reading opportunities, weekly shared and guided reading in small groups and time to share a story with an adult on a one-to-one basis. Additionally, reading takes part in children's daily phonics lessons.
In Key Stage One, children build upon the foundation that is established in EYFS. Children continue to benefit from daily whole class reading, with a clear progression from primarily picture books to a more diverse range of text types. Throughout key stage one, children take part in shared reading as part of English lessons, where texts are explored in depth to develop children's comprehension ability. Children continue to have regular opportunities to read to an adult; this is done in both guided small group sessions and on a one-to-one basis. Discrete phonics lessons continue to support children's reading throughout Key Stage One, with additional interventions for children who need further support. English topics link to a particular text, giving children the opportunity to explore a book in depth, developing their fluency and comprehension.
In Key Stage Two, children build upon the reading skills that are introduced in earlier years, in order to become fluent, independent and critical readers. In every year group, texts are explored in depth to heighten the children's comprehension abilities. This supports children to independently apply comprehension skills when reading an unfamiliar book. As children become more competent readers, a greater emphasis is placed on identifying evidence within a text and using it to support a point of view. In key stage two, children are engaged with whole class teaching of reading, which is embedded within English lessons. Children also actively participate in guided reading sessions, as well as having opportunities to read independently to an adult. Teachers use Comprehension Ninja texts to support a structured approach to reading skills. In guided reading sessions, children in key stage two encounter books of increasing length and explore a number of chapter books throughout their time in Key Stage Two, which they progress through at their level.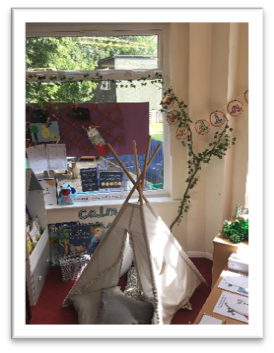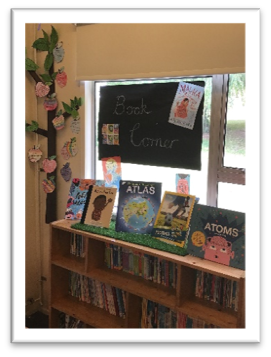 In all year groups, reading material is carefully chosen, matched to wider curriculum areas and explored in line with topics. Teachers carefully consider the books that they share with their classes, in order to ensure that they are aspirational and support children's learning in all areas of the English curriculum. Children have the opportunity to explore texts from a range of genres and written by a range of authors, reflecting the diversity of our local area and community. All classroom environments promote a love of reading and offer a range of appropriate reading material for children to independently explore. Our whole school philosophy of cultivating a lifelong love of reading is supported by the high profile of reading, as promoted by adults in every year group. Author visits are organised and arranged to excite our children and to encourage them to explore new and interesting texts.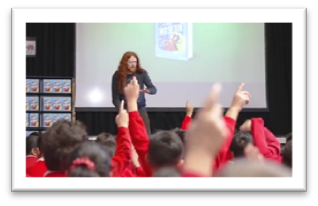 Every year, World Book Day becomes World Book Week, which is celebrated across the school with a number of exciting and engaging activities, such as book swaps and author talks. These events have helped to raise the profile of reading amongst our children and their families and promote a love of reading. Reading clubs, which are held after school and are very well attended, further promote this love of reading.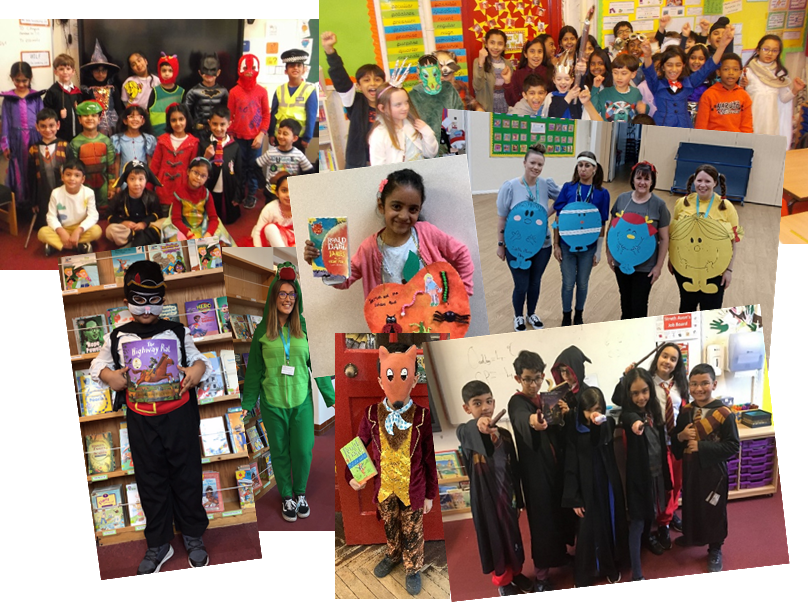 Parents of children in all year groups are invited to reading workshops, which equip them with skills to support their child's reading. Parents of children in EYFS and Key Stage One also benefit from phonics workshops and have the opportunity to take part in a live phonics lesson. Additionally, parents are encouraged to attend our annual book fayre, where children can access a wide range of reading material. This is always a busy and exciting event, where our children's passion for reading is made incredibly clear! Children in all year groups have access to Reading Eggs, which provides ample resources for developing reading skills online at home and in school.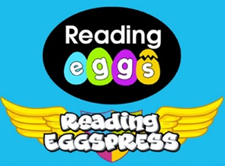 Writing (including handwriting, grammar, punctuation and spelling)
In every year group, topics are carefully chosen to excite the children and encourage them to write enthusiastically and creatively. A range of stimuli are used to encourage creativity in our writing, including books, films, images and real-world experiences. Every term, examples of writing from every year group are celebrated and shared with parents as part of our English newsletter.
Children write in school every day in a variety of curriculum areas and English skills are promoted in all subjects. From individual letters and short words in EYFS to the grammatical technicalities expected in Year 6, writing is taught in a progressive way that enables all children to express themselves confidently. In all year groups, our children have the opportunity to develop and practise skills relating to writing, in order to prepare them for writing more substantial pieces. As children progress through the year groups, they are given consistent opportunities to plan, write and edit a piece of writing. Across our school, writing is celebrated in all classrooms. Children's work is displayed in order to encourage the children to take pride in their written work.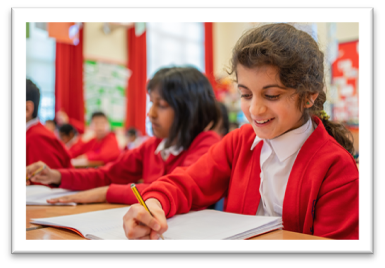 Handwriting is taught discretely in order to ensure that letters are formed correctly and increasingly fluently. At our school, we use the Teach Handwriting scheme to ensure that a systematic approach is taken to letter formation. When letters are initially introduced in EYFS, children are taught continuous cursive handwriting. Children are taught to join their handwriting from Year 2 onwards and this skill is carefully taught in order to promote fluency. In every year group, children are encouraged to take pride in the presentation of the work that they produce, raising the profile of written work.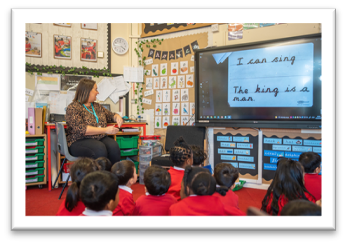 From Year 1 onwards, children take part in weekly spelling tests. Teachers utilise the national curriculum in order to ensure that the children are practising and learning words with noteworthy spelling patterns while also developing their vocabulary.
Impact
Children who leave Launde Primary School will:
Speak clearly and confidently with an awareness of the views of others.
Listen intently and be able to summarise what they have heard, responding accordingly.
Be able to speak appropriately in a range of situations and settings, with consideration of the physical, linguistic and social aspects of speaking and listening.
Have a well-developed vocabulary to use in written work and when speaking.
Be confident to reason and articulate their thoughts.
Be fluent, independent readers who are enthusiastic about reading.
Be critical readers, equipped with abundant strategies in order to understand words, sentences and whole texts.
Be articulate writers, who are able to write creatively for a range of purposes and audiences.
Have fostered the enjoyment of writing.
Be able to independently plan, draft and edit their written work.
Have developed the resilience to write for an extended period of time.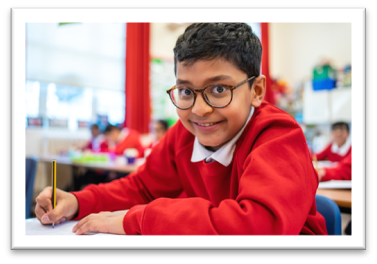 See our skills documents for English reading, phonics, writing and speaking and listening.