School Attendance
Holidays
Parents should be aware that the school follows the UK Government's directive on holiday absence in term time because of the disruption caused to pupils' learning. Holidays should not be taken in term time and will be refused. Please do not ask for family holidays to be authorised.
Click on the link below for the latest Government guidance:
https://www.gov.uk/school-attendance-absence
Absence & Attainment
Did you know... ?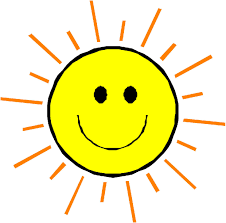 There are 190 days in a school year, leaving 175 non-school days for family holidays and routine appointments.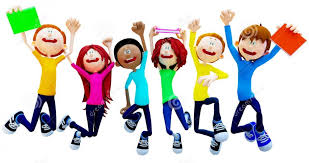 Children have the best chance of success if their school attendance is between 95 – 100%.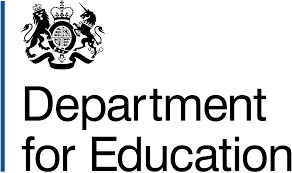 According to the Department of Education, a 'persistently absent child' is one who misses school for at least 10% of the time.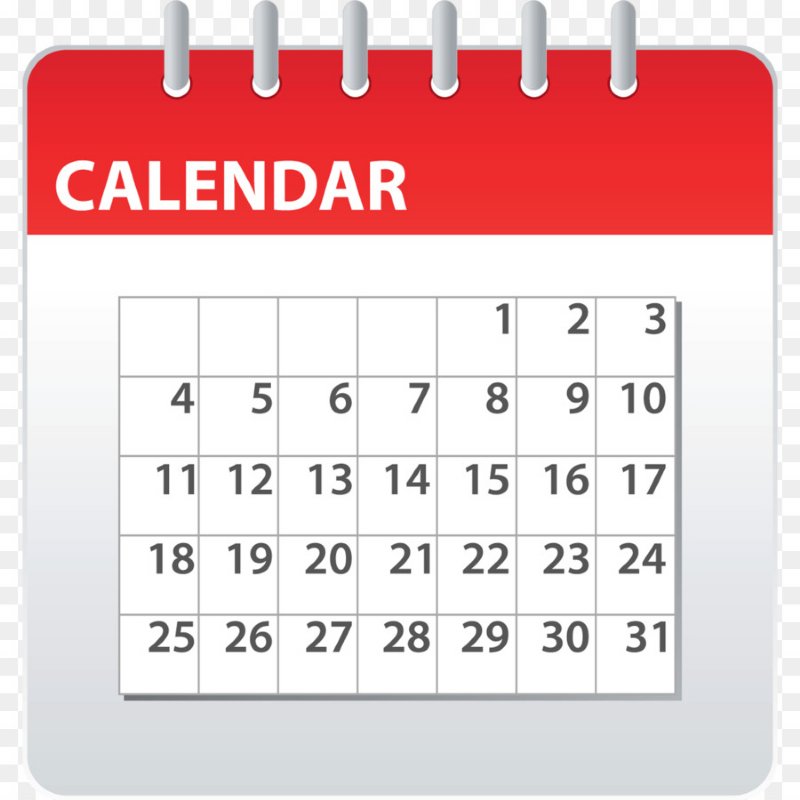 90% of attendance means that your child misses one day every two weeks and this will add up to nearly four weeks over the year.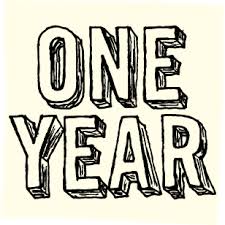 At 90% attendance throughout primary and secondary school your child will be missing one whole year of school!
Government Research - Key Stage 2
Pupils with no absence across the key stage are 1.6 times more likely to achieve 'expected progress', and 4.7 times more likely to achieve 'greater than expected progress', than pupils who have missed 15-20% of all sessions. See chart from the DfE below.
Attainment in KS2 tests by levels of overall absence split into percentage point bands
Figure 1: Percentage of pupils achieving stated levels at the end of KS2 in the 2012/13 academic year by percentage of sessions missed over KS2.
▀ Expected in reading and maths tests ▀ Greater than expected in reading and maths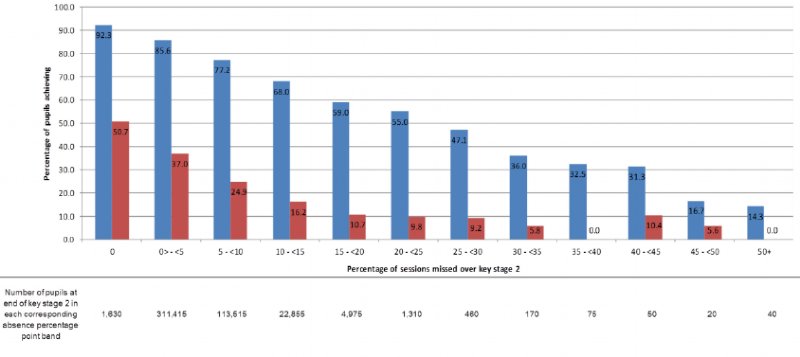 When a child misses time at school it is worth knowing that it takes some time for them to settle back into school – it isn't just the time they have off.
Look at your child's attendance report. Where does your child fit into this?
Attendance Rewards
We encourage pupils to develop good habits - preparing them for life and improving life chances. Good attendance is rewarded and actively encouraged:
Weekly Class Attendance Cup - awarded to the classes with the highest attendance in Key Stage 1 and Key Stage 2.
Book Vouchers - are given to children who achieve an annual attendance certificate of 99 - 100%.
Annual School Reward Trip - at the end of the academic year, the classes with the highest attendance are rewarded with a trip.