MFL Curriculum - Spanish
Intent
At our primary school, we believe that learning a foreign language is an essential part of a well-rounded education. We have carefully designed our Spanish curriculum to provide our pupils with a solid foundation in the language, as well as an appreciation for the cultures and diversity of Spanish-speaking countries. We teach Spanish as many of our children visit this country during the holidays so will have the ability to use their language skills to communicate. Our intent is to foster a love for language learning, develop effective communication skills, and promote cultural understanding in our pupils.
Our children begin learning Spanish from Year 2. The curriculum is based on the national curriculum but goes beyond this as we have a language specialist at school who delivers the programme with an exceptionally strong understanding of languages teaching and the cultural aspect of the subject.
The school curriculum is based on the skills as listed in the Key Stage 2 National Curriculum and the Modern Foreign Languages Key Stage Two Framework from 2014.
The curriculum aims to teach the skills to :
understand and respond to spoken and written language from a variety of sources.
Speak with increasing confidence and finding ways of communications what they want to say.
Improve their pronunciation
Write at varying length for different purposes
Use some grammatical structures they learnt
The content is chosen to suit the pupils' everyday life interests.
Our global dimension work is woven through all our subject teaching and has been recognised by the International School Award which we have had for over 10 years.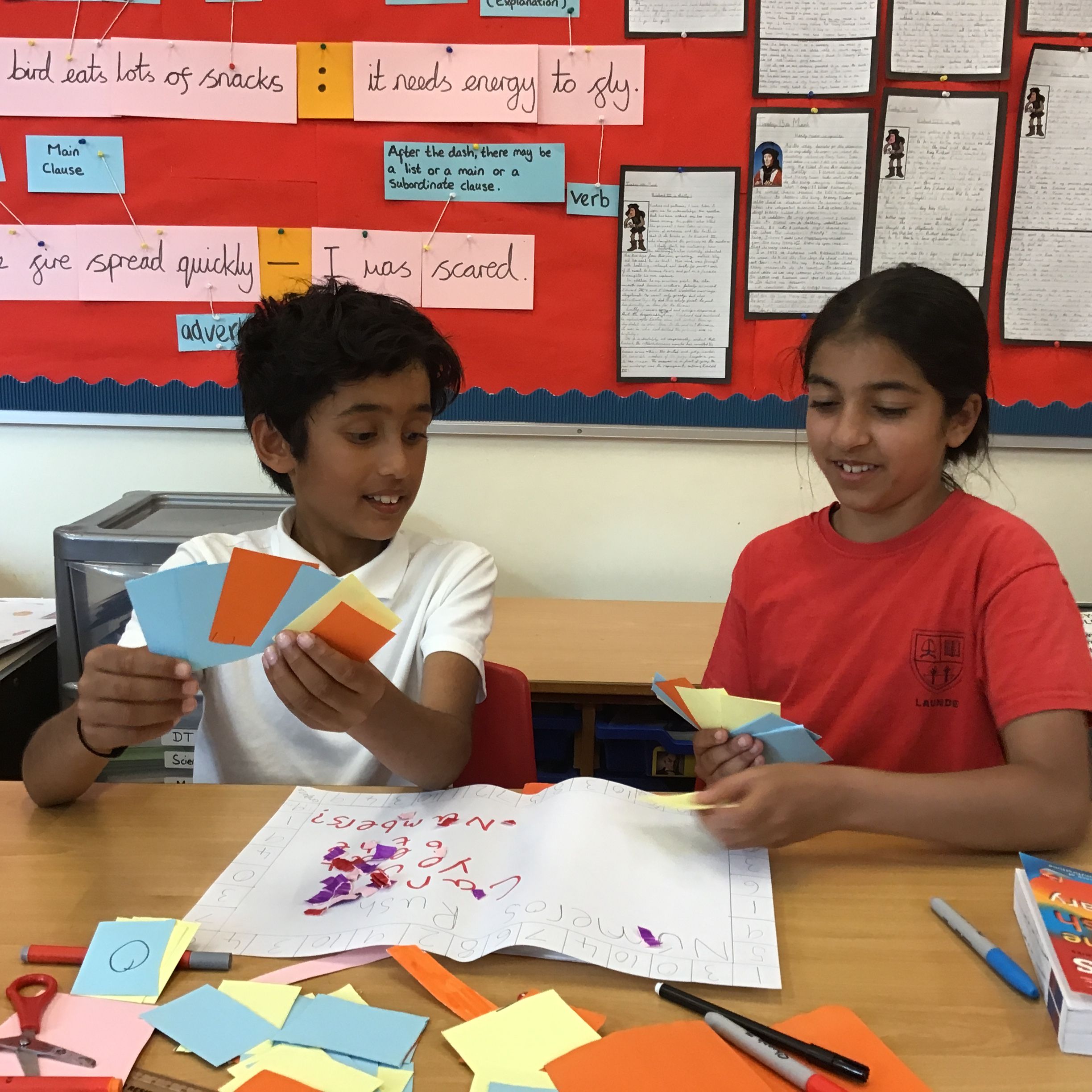 Implementation
We have structured our Spanish programme to be engaging, interactive, and age-appropriate for primary school pupils. Our implementation strategies include:
Progressive Language Development: We follow a progressive approach, building upon previous knowledge and introducing new concepts gradually. We provide a variety of learning experiences that cater to different learning styles, including speaking, listening, reading, and writing activities.
Learning Resources: We utilise resources, such as songs, videos, stories, and games, vocabulary bingo, language ladders, snakes and ladders, role play, cartoons to expose pupils to real-life language usage. This approach helps our pupils develop their listening skills and vocabulary. We use Spanish dictionaries to support the children to develop independent word finding skills.
Communicative Approach: We prioritise meaningful communication in the classroom. Pupils are encouraged to engage in conversations with their peers and teachers, practising their speaking and listening skills in a supportive environment. We also emphasise the importance of non-verbal communication, body language, and cultural etiquette.
Cultural Immersion: We integrate cultural elements into our lessons. We explore traditions, celebrations, geography, and historical events, fostering an appreciation for diversity and promoting cultural sensitivity.
Cross-Curricular Links: We create opportunities for cross-curricular connections with other subjects, such as art, music, geography, and history. This approach reinforces vocabulary acquisition and enables the children to explore different topics from a Spanish perspective.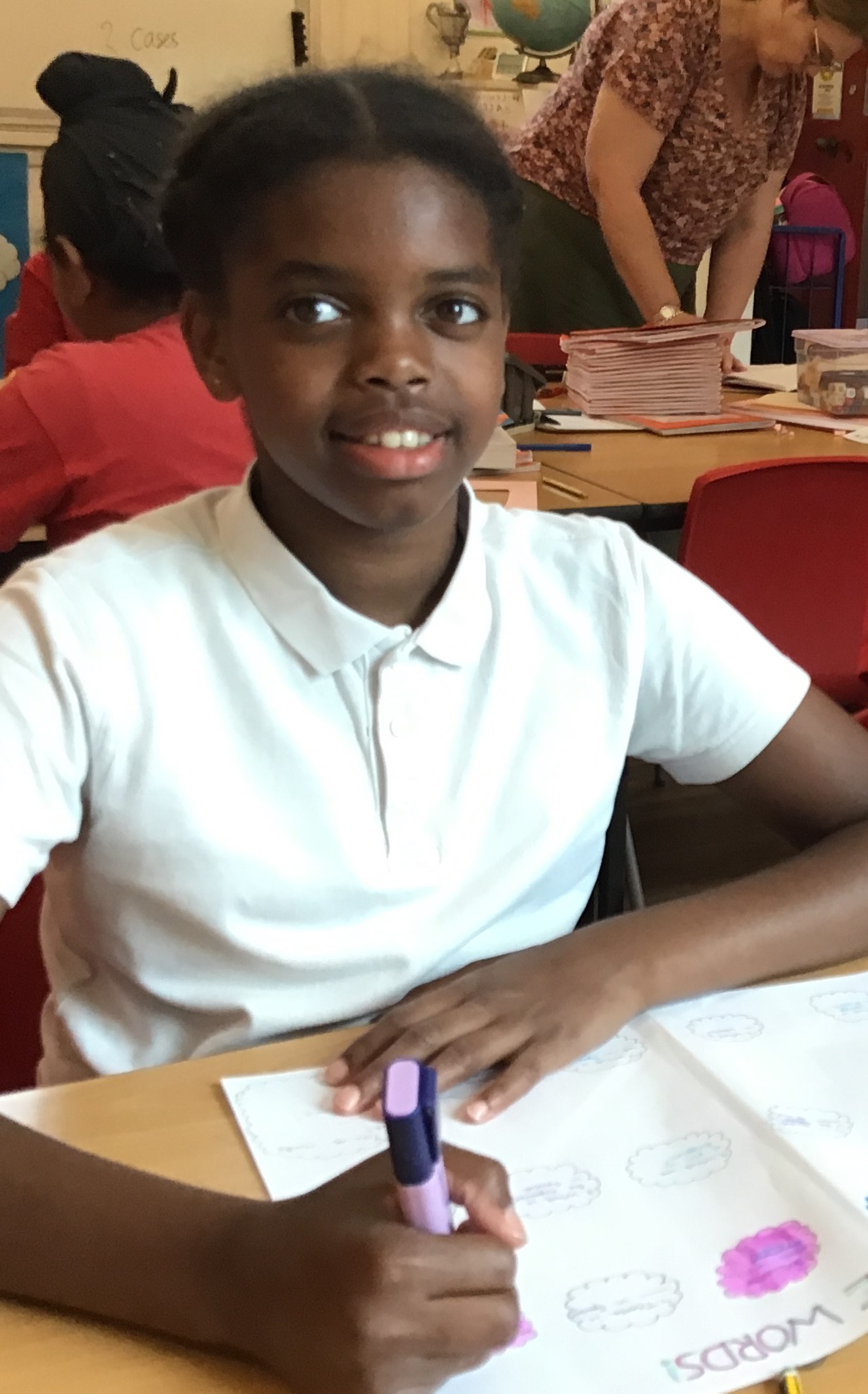 Children also benefit from the support of their book which they use as a learning tool over the years as their book moves up with them over the years. This becomes a portfolio of facts so the children can refer back to prior learning. They also have topic knowledge organisers which are available to them in class. These are also put on Teams to refer to during the holidays to encourage language use with their families.Parents feedback that their children share at home what they have learnt in school.
Children with SEND are supported by peers in mixed ability, resources and task differentiation as well as differentiation of expected outcomes. We encourage an 'everyone takes part' motto in language lesson, within their own abilities, to celebrate their success.
In our language lessons, it is first and foremost our aim to build the pupils' confidence and develop their enjoyment and a 'can do' attitude.
Pupils enjoy the intercultural understanding and global dimension of their learning with being actively involved with schools in other countries (Spain, Kenya, Argentina). The pupils exchange letters, projects and information.
Some pupils have the opportunity to attend some after school French club sessions during parts of the year.
Formative assessment is carried out reviewing skills within each topic as well as yearly. As the language skills of the children has developed over the 5 years that the programme is in place, the curriculum alters to reflect the children's increased ability with the language.
By the end of each academic year, the pupils are assessed against the skills as listed in the Modern Foreign Languages Framework yearly overview of their year group and the National Curriculum.
The subject leader keeps parents and carers informed via termly newsletters and parents evening once a year.
Impact
Children are enthusiastic about language learning especially the younger ones in Year 2. Our Spanish curriculum aims to have a lasting impact on our pupils' language skills, cultural competence, and personal development. We assess the impact of our curriculum through the following indicators:
Pupils will progressively develop their language skills, including speaking, listening, reading, and writing in Spanish. They will demonstrate an ability to communicate effectively in various situations and contexts at an age appropriate level.
Children will exhibit an appreciation for the diversity of Spanish-speaking countries, showing respect for different traditions, customs, and perspectives. They will recognise the importance of cultural empathy and apply it to their interactions with others.
Pupils will demonstrate increased confidence in using Spanish and actively participate in classroom activities. They will develop a love for language learning, maintaining a positive attitude towards learning new languages and cultures. They will recognise the value of multilingualism in a globalised world.
Pupils will transfer their language learning skills to other areas of their education, such as improved literacy, critical thinking, and problem-solving abilities.
Pupils will develop a foundation for further language learning in secondary school and beyond. They will be motivated to continue their language studies, either in Spanish or other foreign languages.
By implementing our well-rounded Spanish curriculum, we strive to provide our primary school children with the necessary linguistic, cultural, and cognitive skills to become global citizens who are prepared for an interconnected world.